The CPR Training Company's name states our mission and purpose. Through community training partnerships, we develop and support American Heart Association Instructors in the Mid-Atlantic region. At the same time, our workplace CPR Training Satellites offer increased workplace access to high-quality CPR training, significantly reduced training costs, and improved emergency care training flexibility.
Workplace CPR Instructor Development
Increase your workplace emergency care compliance by certifying your employees to become American Heart Association CPR and First Aid instructors. Our workplace AHA CPR and First Aid instructor development process offers a competitive return on investment and helps your organization streamline emergency care training for your employees and contractors across the Mid-Atlantic Region.
Learn More
Community CPR Instructor Development
Who's your community? Let us help you, a future CPR instructor, develop and launch a training location that meets the demands and needs of your community. If you are a community of one, our CPR class calendar connects you, the learner, with a CPR class at one of our physical locations offering monthly American Heart Association BLS Provider, ACLS, PALS, and Heartsaver classes. Our community CPR and First Aid training classes are open to the public and occur across the Mid-Atlantic Region.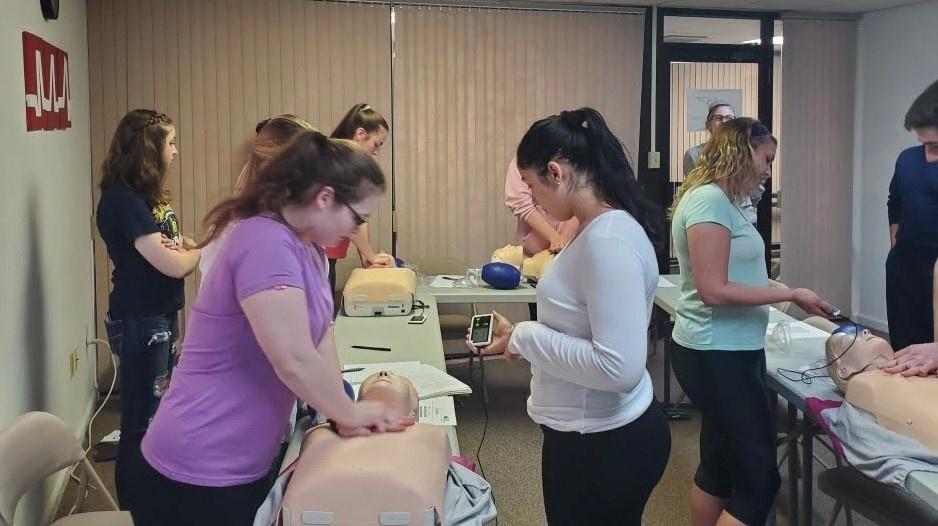 Winchester, VA
21 W Cecil St
Winchester, VA 22601
304-405-4933
Search Location
Frederick, MD
310 Aviation Way, 2nd Floor
Frederick, MD 21701
240-329-7277
Search Location
 CPR Training Company, LLC is an authorized American Heart Association (AHA) training provider. We conduct CPR, First Aid, BLS, ACLS, and PALS classes; administer AHA instructor classes, and oversee AHA Instructors across the Mid-Atlantic Region. Tuition fees are used to defray the administrative and operational costs associated with our AHA program. Fees for AHA training do not represent income to the American Heart Association and in some cases; may not represent income for the CPR Training Company.